The Argi Yossi Fish Shop: A Story About Love, Loss and Fish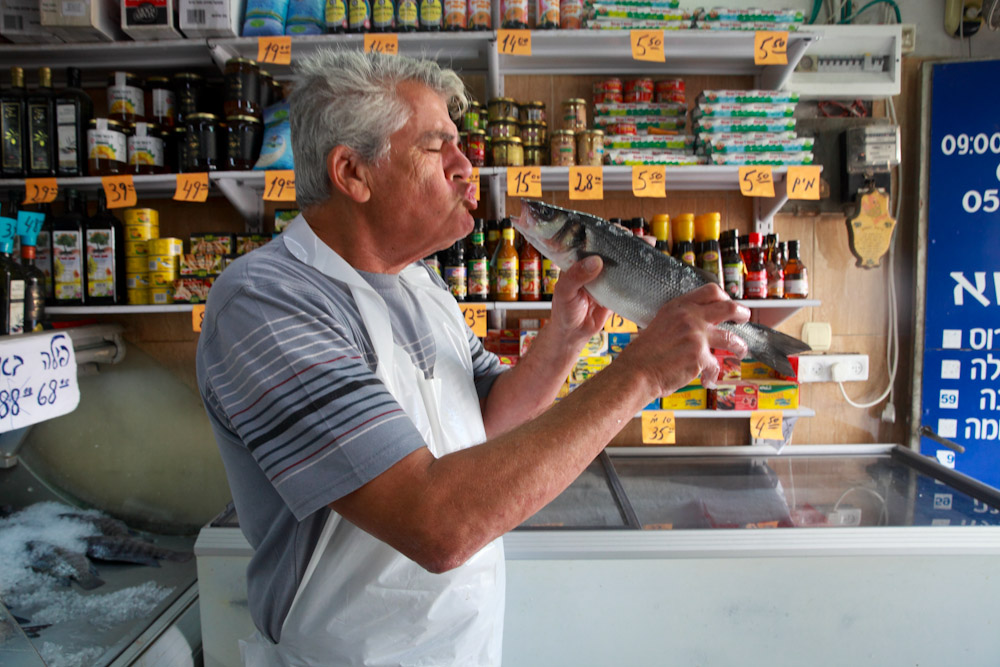 When you walk into Argi's fish store it is more than your ordinary store, you are entering a tale about overcoming grief through a love for fish.
Argi has been working in fish shops since he was 15 and for many years ran his own two hugely successful fish stores. After his mother passed away, Argi sold his business and retired - but he wouldn't stay retired for long. His son Yossi decided to open his own fish store with his father as his chief consultant. One day in 2007, while working side by side with his father in the fish store, Yossi suffered a heart attack and died.
In the face of this unspeakable tragedy, Argi decided to honor his son's legacy and keep the fish store open. Argi perpetuated his son's memory by asking his customers to call him Yossi. He felt that he was continuing his son's legacy, and he loves it when people call him Yossi.
Everyone in town knows that Argi's store is the most colorful one in the area, and he is the superstar of the street. He loves fish, and can say something about each and every one. When he described the different types of fish to me it felt like he was talking about his best friends. Argi and I became friends from the moment we met and I am very grateful for our friendship. Sharing Argi's story meant a lot to me not only because we are close but also because I wanted to make my own contribution in honoring Yossi's memory.
This series of photographs is about Argi and how his love for his son kept him strong after such a tragic loss.