Moris and The All Industrial-Technical Equipment Store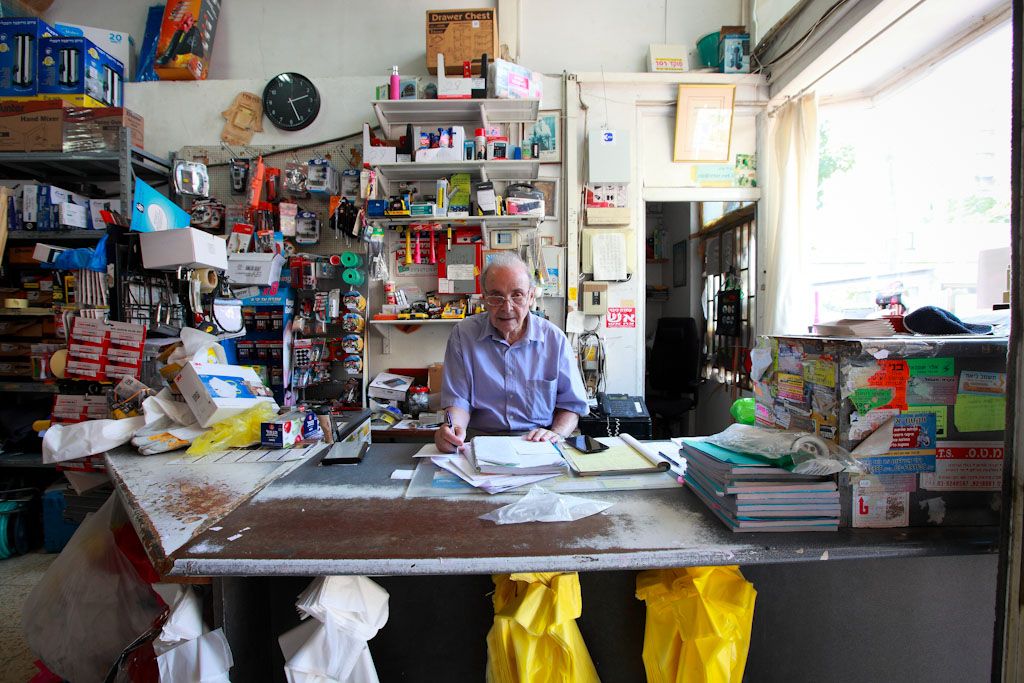 This series is a documentation of Moris' fascinating hardware store located in the heart of Ramat-Gan, a sprawling city neighboring Tel Aviv.
Moris' store isn't old or old-fashioned. It provides tools that are still necessary today and even seeing a resurgence with the DIY trend, but it's completely free of pretense. In today's digital world it's rare to find a gem like this, a place where you can find all types of technical equipment; from more than 100 different types of screws to vintage equipment from the 80s.
Moris is a neighborhood celebrity: everyone in the neighborhood knows him. He moved to Israel from Tripoli in his teens and opened the hardware store in the mid-60s. Now his daughter works alongside him.
Moris and his store embody an essential part of Israel's history - something every Israeli remembers from their youth. The photographs invite viewers to experience a slice of life in a typical Israeli neighborhood. Some aspects of Moris' store, like his refusal to use computers of any kind, open a window into the past. Other aspects are timeless, and simply represent daily life in a complicated country and a unique, melting-pot culture.