Ephraim's Repair Shop: Peace, Love, and Cars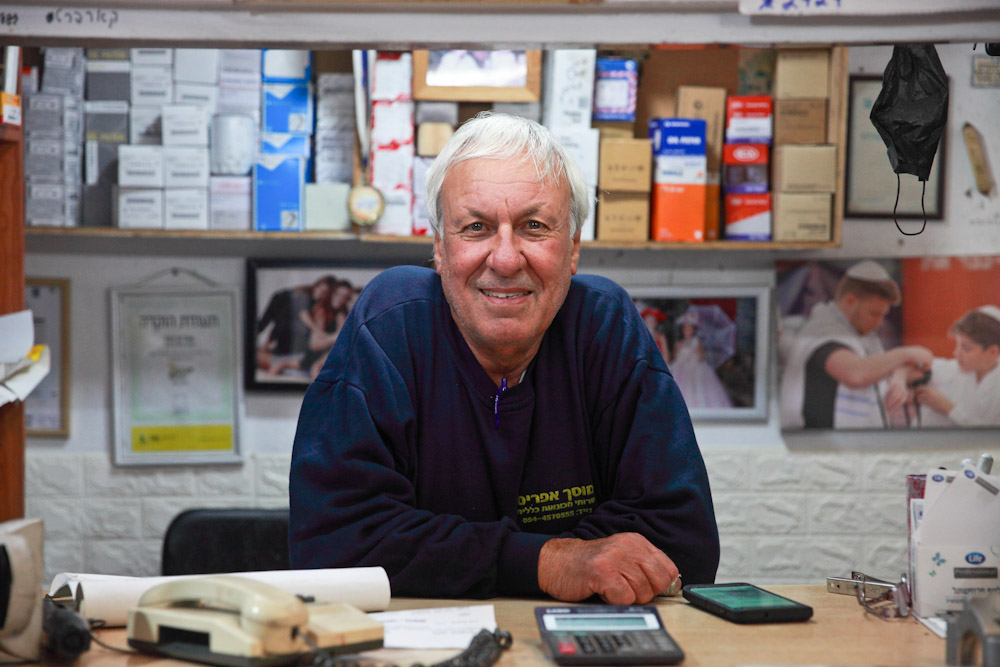 This series of photographs is about Ephraim and his utopian automobile repair shop located in Bnei Brak, Israel.
For over 50 years Ephraim has been fixing automobiles. He is one of those people who started driving before he had a license. This blue eyed Israeli Sinatra learned everything he knows on his own. He can diagnose the exact problem any car has just by listening to the noise it makes. Honesty is his foremost trait: He even won an award for his reliability on the Israeli reality show Fair and Square.
Ephraim has been my family's mechanic ever since he started. My late grandmother, parents, brothers and I all go straight to him at the first sign of car trouble. He and his two employees, Dorgahm and Morad, are like family.
For Ephraim this is not your typical repair shop.  It's a contribution to an ideal, one he believes in and is very proud of: peace, love, and coexistence between Jews and Arabs. His shop is like his way of life.When you visit Ephraim's shop it is easy to feel the strong bond, love and respect Ephraim, Dorgahm and Morad have for each other. He cares for them as if they are his sons. All three of them are macho on the outside and sweet on the inside.